---
---

Every day, before the break of dawn, a dynamic editorial team and a powerful network of distributors and business associates deliver a nine decade old tradition to your doorstep. A tradition that is a unique synthesis of views, information and upright journalism. Every story is infused with unparalleled authenticity and neutrality, empowering readers with the most knowledgeable and analytical news coverage.
---
---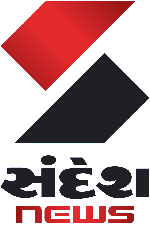 We are the fastest growing 24X7 Gujarati news channel. Round the clock, across the globe, Sandesh News reaches out to the most affluent and powerful Gujarati audience. As news breakers, we shape opinions by identifying facts, pursuing the truth, and delivering the often concealed side of every event, wherever they occur. As a fiercely independent media house, we do not watch from the periphery, we dive in, go that extra mile, and bring the most important stories to light. Above all, we get the results.
---
---

The powerful ethos of Sandesh in the Print & TV landscape is now creating ripples in the digital domain. We are leaping ahead by expanding and connecting our digital community to information in real time. After being the first to launch a Gujarati news app in India, we have launched 'Little News' a news aggregator app in English, designed to deliver the most relevant & accurate news from the world's best news sources.
---
---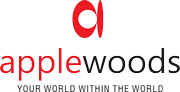 Applewoods Estate Pvt. Ltd., promoted by Sandesh Group is one of the premier real estate developers of Gujarat with several landmark developments in the city. In two short years, we have done what other realtors couldn't in two generations. We have risen to become one of the premium real estate developers of Gujarat with several landmark developments to our credit. Collaborating with some of the finest international architects, we are redefining Gujarat's landscape with developments like townships, residential estates, offices and commercial projects and plotted developments. Some of the key features of the group are 128 acre international style township within Ahmedabad. 15,00,000 Sq. Ft. of prime real estate developed, 90,00,000 Sq. Ft. of projects in progress and 770 acre prime land bank for upcoming projects. We are also leveraging our expertise and setting up joint ventures to introduce ground-breaking ideas and projects.
---
---

Sandesh follows a convergent, 360 degree approach for ground activations, with a specialized team that designs events aligned with your corporate goals. Over the years we have undertaken large scale, separate and simultaneous events for multiple target audiences across various cities. We are also leveraging our media strengths to give maximum publicity to events and enhance their impacts. All pre-event communication and event activation logistics are smoothly handled to ensure that every event is on-target and on-schedule.